RhinoWeb is always looking for experienced Web Development Professionals willing to join our Teams, have fun and available to work to work right away.
The ideal person has experience working with clients, building/managing websites, a diverse skill set that might include some social media, agency brainstorming skills, loves helping and educating people and takes pride in.
You should have a working knowledge of UI-UX, Site Administration, HTML, CSS, PHP, MySQL, Javascript and Server Management. As well as full knowledge and provable experience in your area of expertise. (You will be tested before assigned client work.)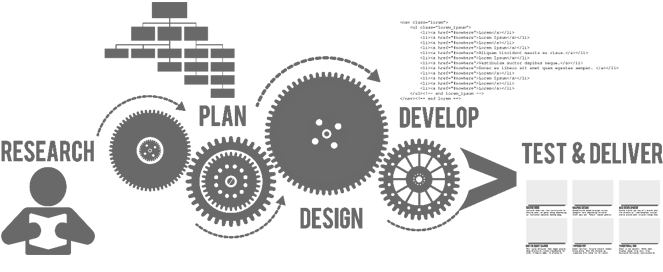 More About Us: 
RhinoWeb is a growing Web Consultation & Development Agency helping clients create Web Presences that people love to interact with. We focus on Web Development, Social Media and Inbound Marketing for Professional Service Industries (Real Estate, Accounting, etc.), hence the need for a diverse skill set.
As a Team Member you will be expected to:
Work with clients through various phases of project development to answer and assess needs
Research, Plan, Build & launch new sites holistically, looking at a project from all aspects
Become Inbound and HubSpot certified
Apply strategies so clients can generate leads from their newly Designed Website
Be Productive and Meet Deadlines while working from home
What are the Qualifications?
Bachelor's Degree in web-related field
Minimum 2 years working in Web Development or Design
Working knowledge of Administration, UI-UX, HTML, CSS, PHP, MySQL and Server Management
Strong ability to problem-solve and troubleshoot web applications and code
Outstanding computer, communication, proofing and research skills
General knowledge of social media platforms
Interest in analytics, data and monitoring web successes and failures
Certification in web-related technologies is a plus
Must be a fast learner with a desire to grow and implement new techniques or solutions
Why Work with RhinoWeb?             
We have a dynamic team that is shaping the future of digital marketing and website development. We focus on how customers use things, not how our clients want them, so that we can continue to delight and improve the web's bigger picture. We are transforming the way people do business, delivering clients' solutions that are ahead of the curve.
Our teams work together virtually on our client projects. We remain in constant contact during the development process with our clients to insure each components is built right the first time. Since our goal is always to exceed expectations for our client, you will be working with a team of passionate individual willing to over deliver, pushing limits while delivering complete business solutions.
If you are and independent worker, obsessed with clean code that take pride in delivering good work on time, then you will find family at RhinoWeb.
Fill out the mini-app on this page and we will talk about a possible future working together.