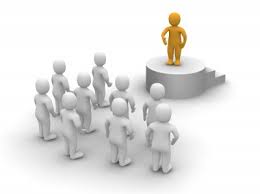 Authority websites have the potential to generate a tremendous amount of money, but the downside is that they can take a tremendous amount of work. However, a niche website that isn't an authority website is almost as hard to keep updated anyway. It's difficult to continually produce enough quality content to keep the search engines indexing your website enough so that your website remains at the top of the search results.
If you have an existing successful niche website complete with an aged domain name, this is a good place to start building it into an authority website. Mine you this will only work if the domain name isn't too focused, so try to choose one that's a good domain name that covers a niche but allows a broader focus.
Whilst it will still take a lot of work to make this an authority website, it won't feel like such as much work if you have an affinity for the topic. You'll need to structure your website so that it includes a user-friendly navigation, keyword rich anchor text, internal and external links, and you 'll need to fill your website with useful, targeted content that engages your audience.
How long each aspect of the authority site takes to develop will depend on your skill levels, as well as your budget. If you have the funds to hire out various aspects of the site building such as the web design and even the content creation, you'll be able to rank higher faster. But, building an authority website still takes time. The way in which Google decides that your site is an authority site is by the age of the domain name, incoming links referencing the website, and the amount of relevant, high-quality content on the website.
When starting an authority website some experts will tell you that you need lots and lots of short highly focused articles. Each one of these should be focused on one particular topic and should include basis search engine optimization. The sole purpose of these articles is to gain indexing within the search engines. On top of this you'll need to include some longer articles, these are your main authority articles and the idea is that these build on the grown work done by the SEO type articles. Authority articles tend to be longer than those written for search engine optimization alone, there sole purpose is to educate the audience on a particular topic. When I started Website Designs, I decided that I wanted to concentrate on lots and lots of authority articles, this is why you will not find any short SEO type posts on this website.
Once you've got enough content on the site, keep updating it at least two or three times a week with new content. You will also then have to promote the website and each piece of new content you add to the website. You need to create a way to remind visitors to visit your website again for updated content, such as providing a newsletter that you also update weekly or monthly as a way to remind your audience to come back and of course you should also use social media and in particular Twitter for this.
Aside from that, once the website is built you can realistically keep it as an authority site by working on it few hours a week. You can hire help to work on your website, too, thus making it self-sufficient in many ways. You'll need to also write articles and guest blog posts for other websites to help increase the links back to your authority site, but you don't have to do this in an unnatural way. As you put more intelligent content on your authority site, people will naturally use your site to get the information they want about your niche.
If you work really hard, you can have a website up and running in about 30 days (sometimes less) depending on your own skills in terms of creating a website and graphics. You can fill it with 50 pages of content to get started, and then work on keeping it updated with fresh content on a part-time basis, but understand from the onset that it takes lots of work this is why most people don't do it and many give up before they are successful. Spend at least equal time promoting the website as you do adding content to it. Expect it to take at least 120 – 180 days to start seeing a marked increase in traffic from search engines. Then spend time each week keeping the momentum going.